Floor Washer VS Mopping Machine
2023-03-01 16:56
Cleaning our homes can be a challenging and time-consuming task. With so many options available in the market, choosing the right device for cleaning can be a daunting task. Two of the most popular devices are the wet dry vacuum cleaner and the mopping machine. Both devices serve the same purpose of cleaning floors, but they function differently and offer unique benefits. In this article, we will compare and contrast these two devices and help you decide which one is best suited for your needs.
A floor washer is a device that can clean up wet and dry messes on hard floors, carpets, and other surfaces. Unlike traditional vacuum cleaners that can only handle dry dirt and debris, wet dry vacuums have the ability to suck up liquid spills and wet messes. They come in a variety of sizes and styles, from handheld models to larger, more powerful units.
One of the biggest advantages of a wet dry vacuum cleaner is its versatility. These devices can handle a wide range of cleaning tasks, from cleaning up pet hair and dust to removing spills and water from flooded areas. They are also great for cleaning up after DIY projects, such as sawing wood or drilling holes, as they can easily pick up sawdust and other debris. Additionally, many models come with a range of attachments and accessories, such as crevice tools and upholstery brushes, that make cleaning different surfaces and hard-to-reach areas a breeze.
Another advantage of wet dry vacuums is their suction power. These devices typically have more suction power than traditional vacuum cleaners, which means they can pick up larger and heavier debris. They are also designed to handle tough cleaning tasks, such as cleaning up after construction or renovation work.
Floor washer come in different sizes, and the choice of which one to buy will depend on your needs. For instance, handheld models are perfect for cleaning up small spills or messes, while larger models are better suited for cleaning larger areas or for cleaning up after flood or water damage. Wet dry vacuums have a tank that can hold both wet and dry debris. This makes them convenient, as they can be used to clean up both types of messes without having to switch between devices.
Some wet dry vacuums come with a filter that traps fine particles of dust and other allergens. This makes them ideal for people who suffer from allergies or respiratory problems. The filters are usually washable or replaceable, depending on the model.
Floor washer have some disadvantages, though. They can be noisy, which can be a problem if you have young children or pets that are easily startled. They are also generally more expensive than traditional vacuum cleaners, although this is offset by their increased versatility and power.
Mopping Machines
Mopping machines, also known as floor scrubbers or floor cleaners, are devices that clean floors using water and cleaning solutions. These machines typically have a motorized brush that scrubs the floor, removing dirt and grime, while a suction system removes the dirty water and cleanser from the floor. Mopping machines are especially effective at removing stubborn stains and grime that traditional mops and buckets can't handle.
One of the biggest advantages of a mopping machine is that it can clean floors more thoroughly and efficiently than traditional mops. These machines can cover a large area quickly, and they are designed to scrub floors more effectively than manual mopping. They are also great for cleaning up spills and other messes quickly and easily.
Another advantage of mopping machines is that they are more hygienic than traditional mops. Because the cleaning solution is constantly circulated and filtered, there is less risk of spreading germs and bacteria from one area to another. Additionally, the dirty water is removed from the floor, rather than being pushed.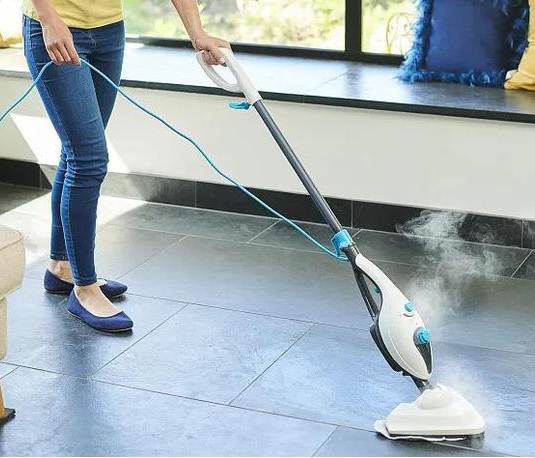 Please click here for more vacuum cleaner introduction.
1.
Related product recommendation
Product Features
1. Automatic filtration function: no need to add water repeatedly, water can be recycled.
2. Self-cleaning system: keeps your hands clean, your system fresh, and your home odor-free.
3. Smart LED Display & Smart Voice Prompts: let you instantly know power level, cleaning mode, if self-cleaning is engaged, when the dirty water tank is full, and more.
4. Multi-Surface Cleaning: use on tile, sealed wood floors, laminate, linoleum, rubber floor mats, pressed wood floors, and area rugs, with no streaks or residue.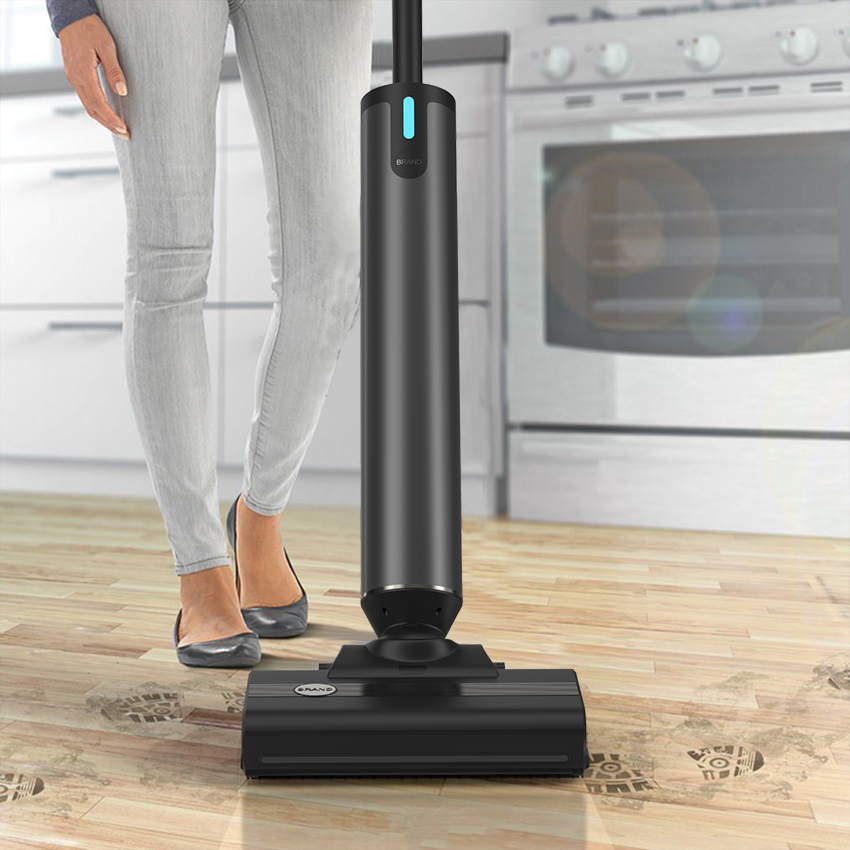 1.
Why choose us
1. 10 years of professional vacuum cleaner manufacturer.Povirsen is a factory specializing in the production of wet dry vacuum cleaners, covering an area of 5000 square meters, there are 10 testing machines, 3 assembly lines, a professional packaging line, a monthly production capacity of 6000 floor washers.
2. We have 10 senior designers to make samples free of charge.
3. We accept OEM and ODM, with R & D department, and can design appearance, customize product color, logo, packaging and instructions for you free of charge.
4. Free design and free samples.
5. The company has obtained ISO9001 certification and some patent certificates.
Get the latest price? We'll respond as soon as possible(within 12 hours)